Delayed: Nendoroid Puchi Nanoha The Movie 1st Set
A change of release date for the upcoming Nendoroid Puchi Nanoha the MOVIE 1st Set.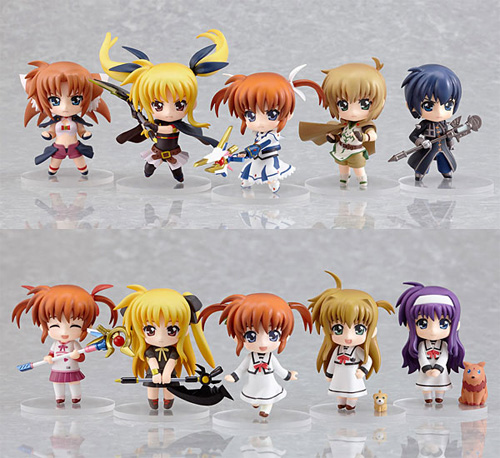 The Nendoroid Puchi set was supposed to be out last Friday, 27th of August 2010. Due to some shipment problem, release date is unknown currently. Stay tuned to more updates!
I was looking forward to getting this this coming week, looks like I will only expect them in Mid September >_<.
Source: GSC Official Website