Kuroshitsuji - Episode 1
Story of a butler who knows everything, well almost everything. He serves a 12-year-old master - the head of Phantomhive. While the brief summary didn't really interest me - I don't see why a butler serving a 12 year-old boy would have any storyline to it. The episode got better and better, makes me wonder whether Sebastian Michaelis, the butler is "nice". Looks are deceiving..
Apparently the 12-year-old master - Ciel Phantomhive is the head of the family. Where are his parents? Oh and before I forgot, the Phantomhives are one of the best toy manufacturer in England. The word toy plays a very big portion in the storyline. Read on to know why I think in that way.
The beginning starts with young master forming a contract - with a crow. I have a feeling that "crow" is Sebastian. It seems that both of them are connected in a way. Young master plays a game of chess with the guest. Whatever happens in the game, happens in real life. The only thing I'm confused is how the heck did Sebastian know? Also Sebastian was doing all the dirty work. I'm wondering who is the bad guy here - if there is one.
The minions under Sebastian doesn't know a crap to their surroundings. And the reason why this anime is classified under the genre comedy - is because of them. I think if they weren't inside with their funny/weird actions, we wouldn't be laughing.
And what's up with the eye patch thing over Ciel? -_-
Thriller + Comedy. Good? I have my doubts =/ Anyone watching this for fall?
Random Shots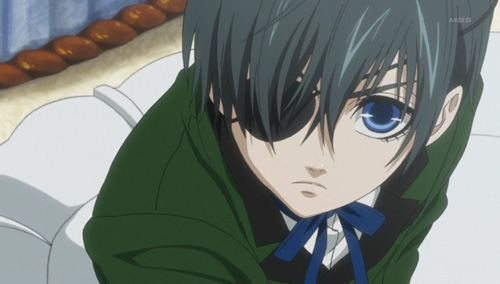 Rental Magica anyone?

So overrated

Nice hairdo

He wants us to drink the green tea he is promoting

Child's play

Maid is angry at Sebastian for hitting on her.

And the surprise is.. Young Master *waves cloth*

OMFG GHOST!!!

Sweeny Todd anyone?

HE LOOKS LIKE SAI!!!

I'm hungry
Time to grab a bite XD.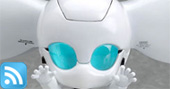 Tagged as: Kuroshitsuji


Register a
Gravatar
using the same e-mail address if you wish to have a customized display picture.