Spending in December (More Loots?) – Thankfully I don't celebrate Christmas!
Written by: zenical on 15 December 2008 at 6:21 pm
11 Comments
Went out yesterday to collect a particular nendoroid – Read on to find out who she is =P. Also bought a new external hdd since my 500GB is running out of space.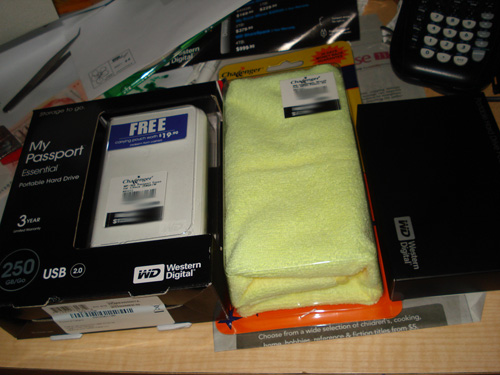 I was given a free carrying pouch for the new external hdd, which is supposingly worth $19.90. Bought a microfibre cloth to clean LCD and stuff.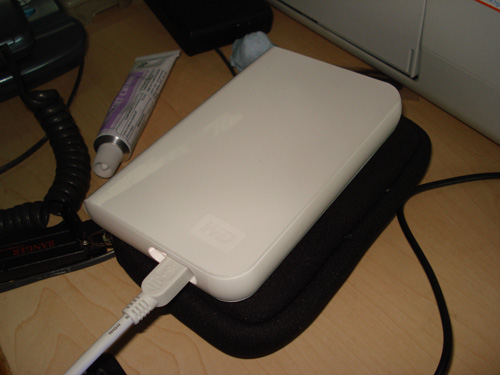 PS3 is sucking my bloodmoney dry. The new external hdd will be for video purposes. Yeah sure I can swap the hdd within the PS3 for a 320GB(even cheaper) but at the end of the day, I still have to inset a thumdrive/storage media which has to be FAT32 system to be detected by the PS3, and ultimately, I still require a external hdd to transfer stuff over! Upgrading of hdd for the PS3 will hold for now, since I don't think it's necessary XD.
White HDD is cool.. Is it not? XD.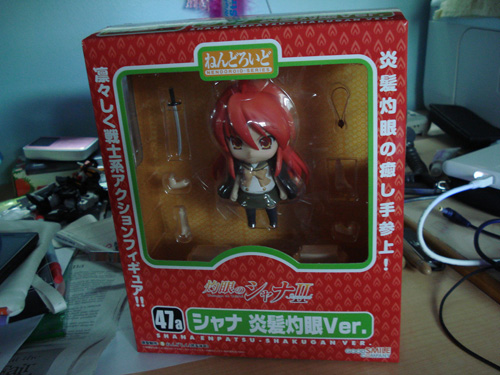 That's right. She's my Shana!! She was out 1 month ago and I only gotten her yesterday.. Thank my friend for delaying to meet up with me(He helped me to place a local preorder and was only free to pass Shana to me yesterday T_T)
P.S: Does anyone believes that I need to pack my table in the background of the pictures? About time to do some spring cleaning eh? =X And with regards to my title of this post, yes I don't celebrate christmas. And only attended a few Christmas "gatherings" previously. Not much of my friends celebrate Christmas, namely, only 2 I can think of.