Shakugan no Shana Season 3
Last night, Bluesnow was telling me Season 3 has been confirmed for Shana. She was asking me whether I like to post this up, but the lazy me was writing this post at the point of time.
Anyway on to the news!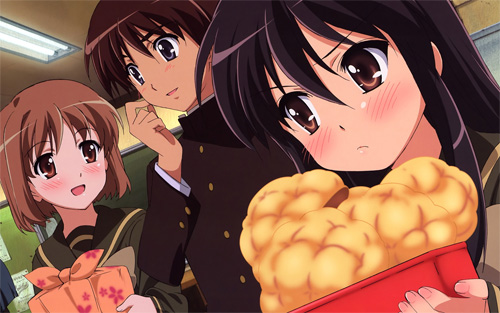 The July issue of ASCII MediaWorks' Dengeki Bunko Magazine will reveal on June 10 that the "Shana Project is restarting" with a "new anime in development" for Shakugan no Shana.
It seems that recently all the popular anime shows have started making their appearances with sequels (haruhi psst). Season 3 of Shakugan no Shana will air in October later this year.
Well can't say that I'm not happy.. I barely remembered what happened in Season 2. LOL. Hopefully Season 3 will impress me, and please let Shana express her feelings so we can have a little bit of romance in the show.
Source: ANN