Kuroshitsuji Season 2!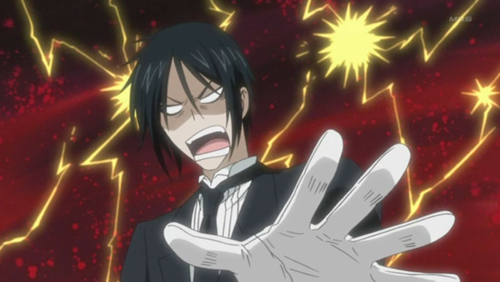 KURoSHITSUJI SEASON TWO GREENLIGHTED!!!
*Dies of fangirl related heart attack
Something I never thought would happen… I wasn't expecting it in the slightest! Season one has a CLEAR ending… kinda a depressing and disturbing… but an ending that could never be undone. I can't even imagine what could happen in another season, but naturally I won't protest more of the smexy master demon butler sebastian!
For those of you who have not seen the first season it revolved around a rich boy who's parents were killed in some sort of mystirious incident. The boy makes a pact with a powerful demon sacrificing his soul in order to avenge the death of his parents. While initially thought it would be a mediocre anime it turned out to be pretty good. Interesting plot and characters, very interesting plot twists that are pretty dark, an amazing sound track (although the OST hasn't been released yet!>.<), and best of all Sebastion! =D
Perhaps the next season will be… Sebastion in another time period with another master? Or maybe Ciel, the protagonist boy master from season one will wake up and realize the ending was all a terrible dream and the plot will continue. Either way, I'll definitely look forward to this!
Source: ANN