Hocchan in Animelo Summer Live 2009!!
It's as though the organizers of Animelo heard my wish – Hocchan will be performing at Animelo Summer 2009! WOOHOO!
And yes I need to make a post to fangirl for the entire week!! =P.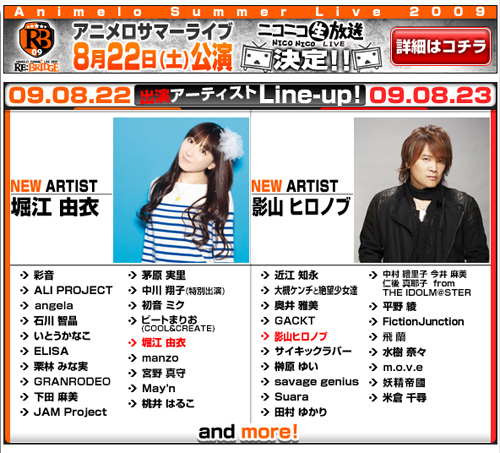 The official website has the list of more artists who will be performing at Animelo 2009.
In case you have no idea why I am so high over her, read my post here. LOL. Enjoy the video below, which is a video of Hocchan with her Goth Band at Animelo 2008. This year 2009, she'll be singing solo I guess. OMG. SILKY HEART?? YAHHO?? :O
Now excuse me while I go fangirl more XD.