We Got Featured on AnimeBlips!
This week is a special week for Zotaku as we got featured on AnimeBlips =3. I like to thank the editor of AnimeBlips, Robyn Lass for giving us this feature. You can read the full report with the interview questions here.
I'm sure everyone knows what is AnimeBlips, well if you don't,
AnimeBlips was created for otaku crazy about anime and manga, and the news, events, books, movies, and conferences that emerge from the anime and manga worlds. By combining robust technology with spirited editorial, AnimeBlips brings you inside the creative, obsessive world of the most popular anime and manga, removing the hassle of information overload, and providing one-stop access to all the hottest breaking news, rumors, and commentary from expert sources around the Web. If it's hot, if people are whispering, shouting, searching for, or sounding off on it—you'll always find it at AnimeBlips.
Basically, you can visit AnimeBlips for news and updates =D.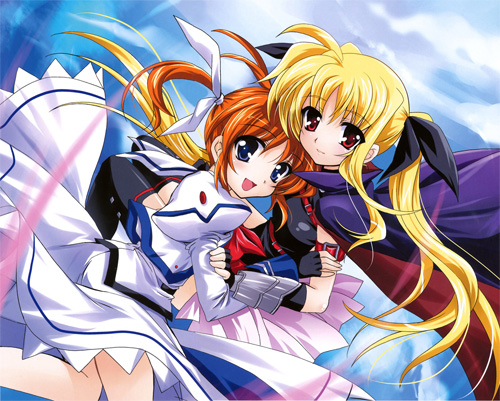 I got invited to join AnimeBlips a few months ago – I joined but there was a problem with "claiming" the blog. So naturally I gave up. Fact that my dear friend, Optic, who was featured there a few weeks back, "persuaded" me to claim Zotaku. Once more, I tried and yes I succeeded. I had to post the "claim code" on the main page before they allowed me to claim Zotaku ><.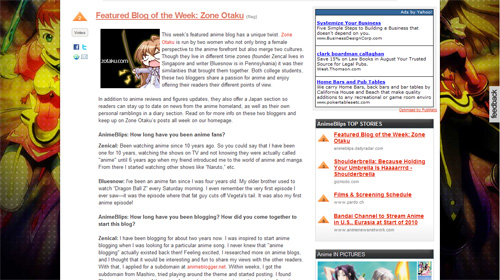 Do check out the interview here. You can read that I was totally fangirling in the interview. LOL. I was making sure that I'll mention my 3 Loves. <3
M, our "hiatus" writer didn't get featured there. Haha. He's quite busy so I guess the main voices of Zotaku (to everyone?) are actually the two crazy fangirls from the States and Singapore O.O. Well until the day he starts to blog more, I guess Zotaku will be dominated with our girl power!
It has been great fun blogging at Zotaku! Thanks to all readers who have been supporting Zotaku for the entire 1 year. Zotaku will be having our 1st Anniversary next monday. =) I'll continue on my journey to fangirl more, and hopefully you won't get bored of me doing that.
Once again, thanks to Robyn Lass from AnimeBlips for the feature!
Image from Konachan