Black Rock Shooter Trailer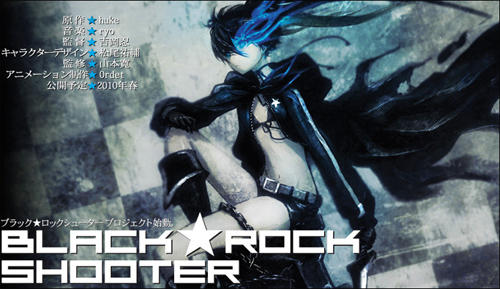 This Black Rock Shooter trailer is the one which was shown during Hatsune Miku's part at Animelo 2009.
To be honest, I was only interested in this because Miku 'sung' the song for it. If this was just some new anime, I might not try it as I'm not really fond of the art style for some parts of the video. I like the parts at the beginning with the normal school life, but not during the fighting scenes. The art style during the fighting scene kind of reminds me about the Ef series =S.
The anime's production is still in its early stages but I hope to hear more from it in the near future =). Until then, we just have to wait for next Spring to arrive.
scsa20 has wrote a decent short and sweet impression on this trailer, so go over and take a look!