Modern Warfare 2 Impressive Sales
Whether you like the game or not, you have to admit that Modern Warfare 2 is one of the most highly anticipated game of 2009, and the sales speak for itself. In the first 24 hours, the game has sold a total of 4.7 million copies in the United States and UK, which amount to around $310 million.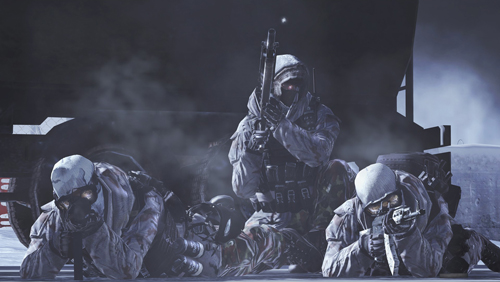 That is just the first 24 hours. The five-day sales figure was also released and it has reached $550 million (that was on November 18, so it should be higher by now). The game has broke all kinds of sales record in the entertainment industry:
Activision claims Modern Warfare 2 bested Grand Theft Auto IV's first-day worldwide game sales records of 3.6 million units and $310 million. The game also apparently busted GTAIV's five-day global haul of 6 million units on $500 million of gross revenue.
Activision said that Modern Warfare 2 broke Harry Potter and the Half-Blood Prince's five-day global box-office record of $394 million.
The game also eclipsed The Dark Knight's first- and five-day domestic theatrical opening, which stood at $66.4 million and $203.8 million, respectively.
Harry Potter & The Deathly Hallows' first-day book sales record of $220 million was also surpassed.

- via GameSpot
As you all know, the PC version of Modern Warfare 2 was getting a lot of bad remarks because of the features excluded and also a few digital retailers' refusal to sell the game. There was also a boycott for the game (seems to be a common thing nowadays =S pretty sad…).
Despite all this, Infinity Ward has reported that the PC version is selling well. Additionally, it has done better than Modern Warfare 1. So, what happened to all the people saying "I have cancelled my preorder!" or "no buy for me!"? Guess they gave in to the temptation and still bought it =P.
---
Source(s):
GameSpot
|
Kotaku