AFA09 Quick Report
AFA09 is finally over. I went for both days, and boy I really enjoyed myself! Just that I feel very tired at the end of the day that I didn't bother to attend both LIVE concerts. LOL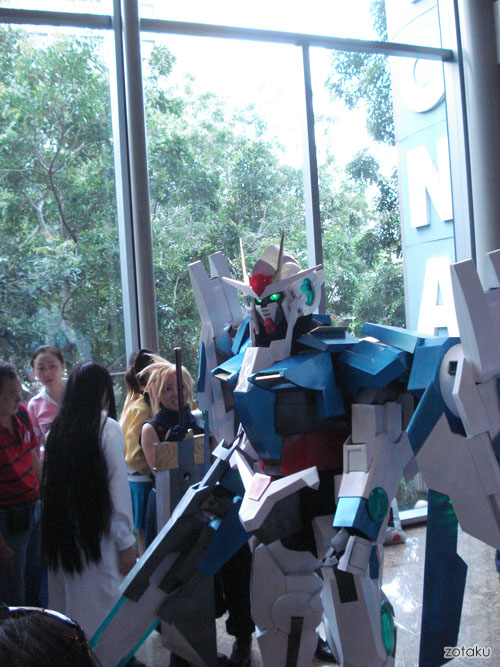 My fave picture. Love the guy who actually did this Gundam. MY HERO!! As my net is down currently, I can't upload all the pictures. You will have to make do with a quick shot of him.
Do check out some of the pictures I have uploaded(before my net died) over at my Flickr Account.
I bet you already read up most of the impressions of AFA09 at the other blogs, so I will be doing a quick impression post once my net is alive. Do stay tuned!