1/8 Hatsune Miku VN02 Mix
If you seen this figure of Miku and have been waiting endlessly for the preorder to be up, look no more, it's here! :D. Figure is by Max Factory and in the scale of 1/8.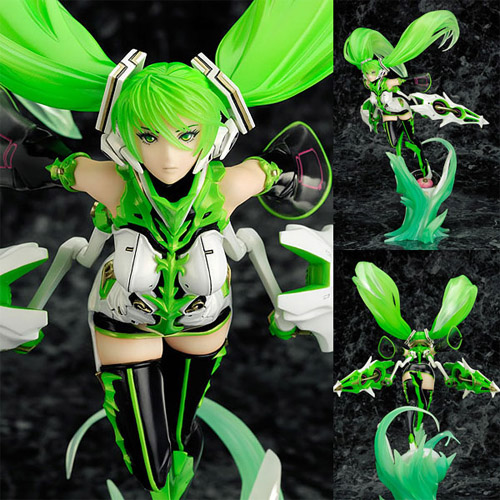 Retail price is 12,800 yen, scheduled for release in June 2010. Preorders are up over at Hobby Search or Otacute. Alternatively you can check out CDJapan or Play-Asia!
Pretty pricey for a 1/8 scale, but this is Miku we are talking about! I know there are tons of Miku fans who will get this figurine for her. In fact, I do like this figure of Miku myself, but I'm trying very hard to stop spending my monies on scaled figures for 2010. ;)