Doggy In The House!
Testing out several shots of the dog who's in my house today. She's of a Jack Russell breed and she runs a lot. And when I mean a lot, it is A LOT. >_> The only time she stopped running is because of FOOD. LOL.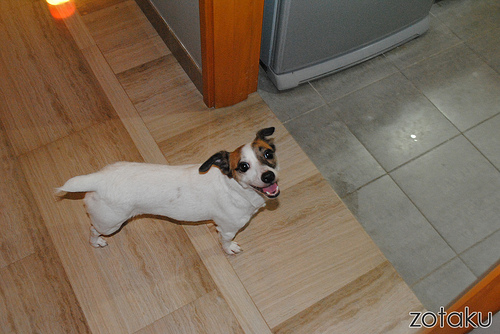 Running towards the kitchen, she paused to look at me, wondering what am I doing. LOL.
Slacking around!
What big ears :O
Sniffing out something, what a busybody >_>
This is probably the best shot I took of the day. She just got scolded by her owner to "hide herself" so this is her hiding place! Look at her ears drooping there, so kawaii!
Okay, so do look out for more photo articles from me in the future :3.