K-ON! Gets Season 2!
Moe fanboys across the world rejoice~! It has been officially announced that K-On! Season 2 is coming! No word on the release date, but it seems to be green lit for production.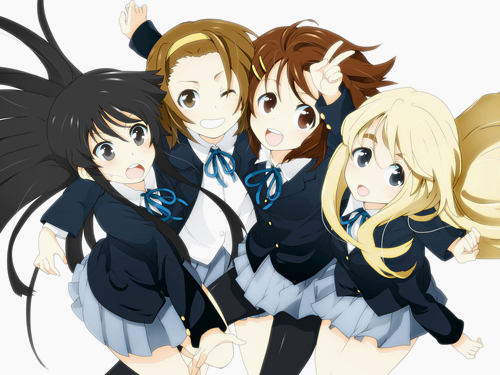 For those of you who somehow missed the K-On summer craze, this series involves Moe, Mio, Guitars…. and castanets. And that pretty much sums  up the entire plot. Not a big fan of this series myself, in fact I hate it… but its brainwashing powers somehow tricked me into watching the entire first season against my better judgment.
I am curious of what the second season could be about… World Wide Cake Shortage? Mio gets kidnapped by a crazy Otaku and the Band breaks up? Yui cures the planet of Swine Flu? Who knows. While I go mope in a corner over the industry's moe obsessions, here is a preview of the series.
Source: ANN