Nana Mizuki LIVE DiamondxFever Tops BD Chart
Nana Mizuki latest LIVE concert release on Blu-ray which was out on 23 December 2009, has topped the Oricon's weekly chart. The Blu-ray has sold 13,000 copies.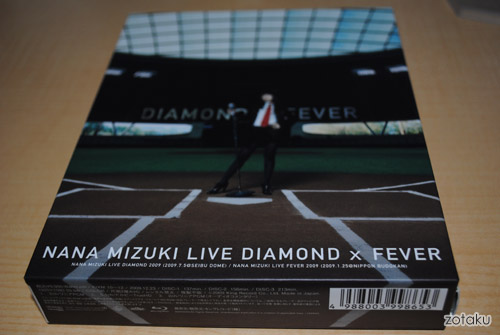 The DVD version ranked #12 on the Oricon's weekly chart. Her first LIVE Concert released on Blu-ray(last December) has sold 12,000 copies in its first week.
It excites me to know that I played a part in helping Nana get her #1 spot on Oricon. And hell yeah, if you still haven't bought the Blu-ray, you don't know what you are missing out on!!!
Source: ANN