Gundam Statue To Bring In 40 Billion Yen
The famous 1/1 scale Gundam Statue will be back this July in Shizuoka City. It is unknown how long the statue will be stationed in Shizuoka, however, it be moved to another prefecture and will eventually be erected near the Bandai Hobby Center.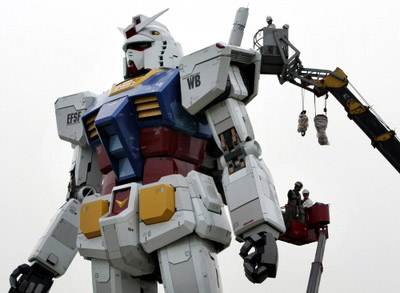 It is estimated to bring in about 40 billion yen. My goodness, how many zeros are there!?
According to the city, 9,600 jobs will be created for security, maintenance, and other operations at the site. More details about the exhibit's duration and related events will be announced at the end of March.
I like to see the Gundam one day myself.. ^^
Source: ANN