Nana Mizuki – Silent Bible [10.02.10]
The next single release from Nana Mizuki is next month, 10 February!! So many singles to buy, so little time to save. But why am I complaining, I just love it when there are more singles to purchase. The cover of Silent Bible blew my mind away. It's AWESOME!! I wouldn't mind buying more of the single, but then again.. I have a lot of CDs incoming this month and next month ><
Track-listing of the single:
Silent Bible
Polaris
UNCHAIN∞WORLD
undercover
Silent Bible is the intro song for the PSP game, Nanoha A's – The Battle of Aces. At first the song wasn't a big hit with me, until I played the Nanoha game.. And I LOVE THE SONG; LOL. The cover of Silent Bible is much better than PHANTOM MINDS; Maybe it's just me, but the cover of Silent Bible blew me away heh.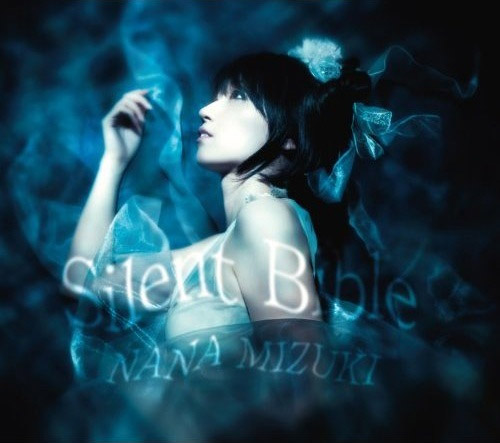 Here's a preview of Silent Bible
Audio clip: Adobe Flash Player (version 9 or above) is required to play this audio clip. Download the latest version here. You also need to have JavaScript enabled in your browser.
Retail price of the single is at 1,300 yen. Preorder over at CDJapan or Play-Asia. First press is sold out at CDJapan, but the cover is awesome, so just buy it anyway. Lol!
Here's the PV, watch it before it's gone!