Alter Fate and Vivio Figurine Soon?
Saw a scan over at Figure/GK, looks like Alter will be releasing more Nanoha series figurines. Fate Testarossa wil get her Movie 1st Edition – I like to see what they do with her, seeing that I bought the Alter Fate Re-release in 2008.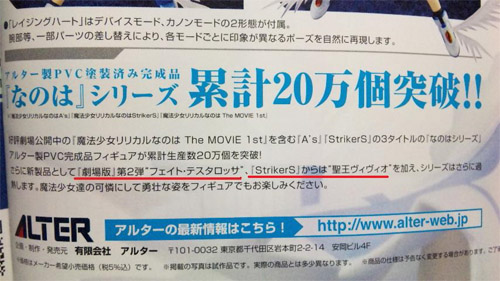 In addition, looks like Vivio will be getting a figure too. Wow, now I don't regret for not getting the VOLKS figures at all XD. Vivio here I come~~!!