1/10 Hiiragi Kagami Beach Queen Version
Apologies on the slow update, I was busy gaming. It's been ages since I took a little break and blog a bit while enjoying my new game :P. Anyway, I will be getting back on track for everything, stay tuned! First up is a figurine of Kagami from Lucky Star, in the scale of 1/10 by the folks of Wave. So cute!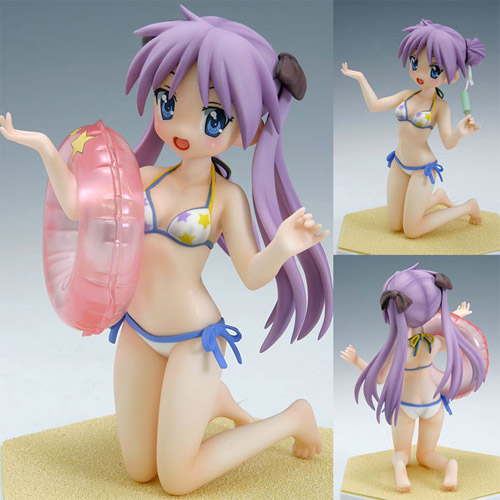 Retail price is at 3,990 yen, scheduled for release in August. Preorder now over at CDJapan, Hobby Search or Otacute! Alternatively you can check out Play-Asia.
SO CUTE! The float is lovable!