1/8 Yagyu Jubei PVC [Rerelease]
Alter is going to rerelease this awesome figure of Yagyu Jubei from Hyakka-Ryoran, in the scale of 1/8. Rerelease eh? I don't get the hype over Hyakka-Ryoran figures but people must love her that Alter wants to rerelease the figure, giving folks who missed out on the chance to preorder her one more chance :3.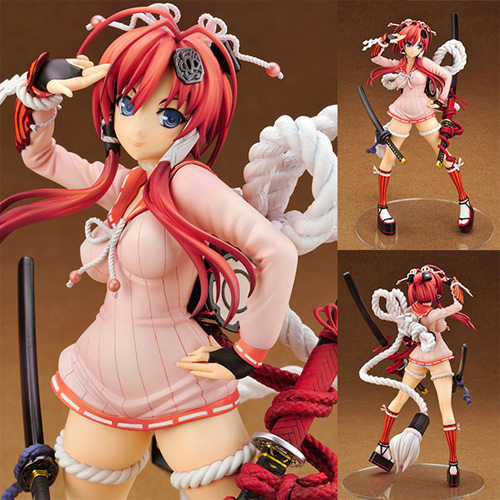 Figure: Yagyu Jubei PVC
Manufacturer: Alter
Scale: 1/8 (Approximately 220mm)
Release Date: August 2010
Retail Price: 8,190 yen
Preorder at: HobbyLink Japan, Hobby Search or Otacute.
She looks lovely, but not lovely enough for me. Alter is flooding me with so many Nanoha-series characters that my wallet is dying.