Bubble Wraps
As most of you know, I buy a lot of CDs. Yes a lot. And I have been too lazy to remove the bubble wraps from my precious CDs. Just last week I decided to clear my cabinet a little as there were ants invading my cabinet for some reason. The result? Many many bubble wraps. And a mess!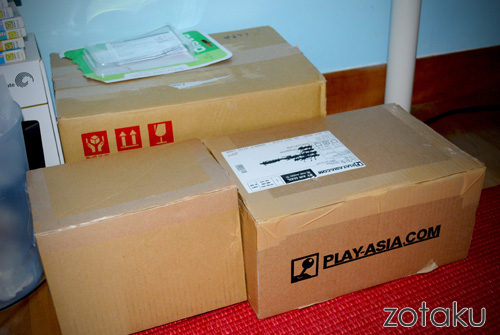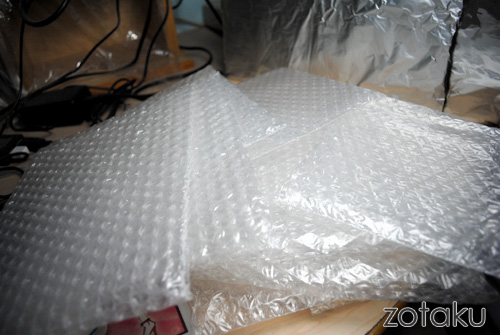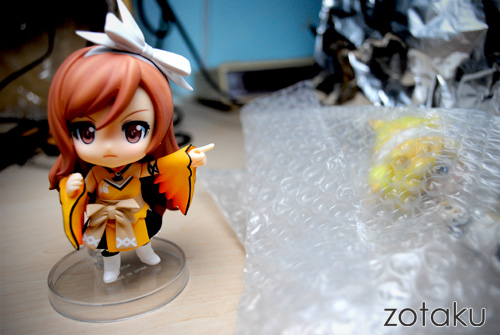 Kureha is angry that I am keeping too many bubble wraps. Look who's trapped in the bubble wrap!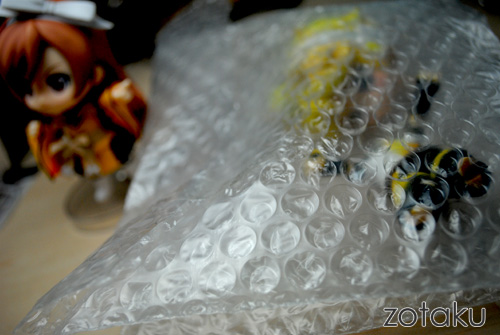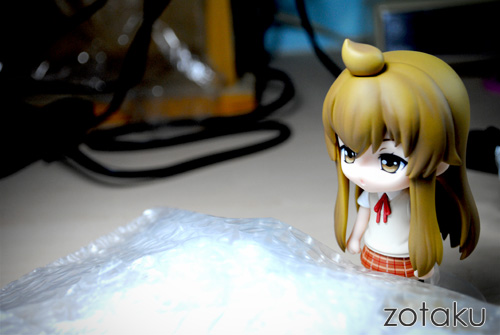 We have a newcomer in my room! Chiaki makes her entrance. Just unboxed her last Saturday. Looks like she found something in the bubble wrap too!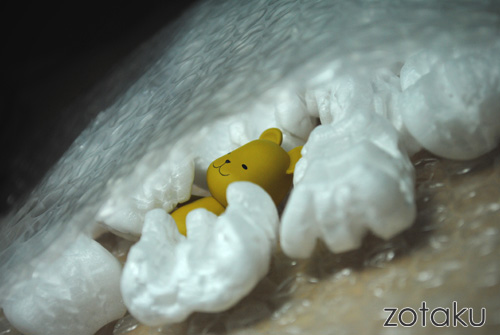 Lookie! Mr Bear!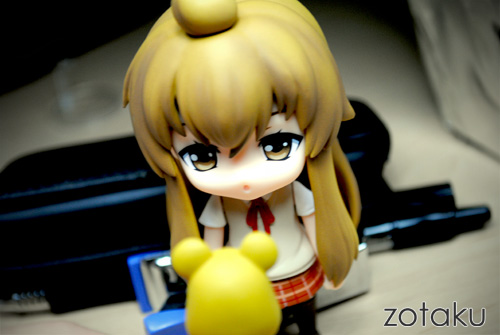 *STARE*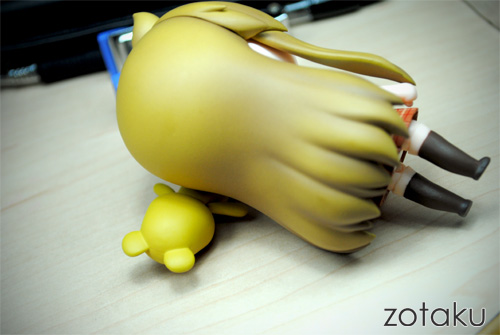 Ah apparently she loves it a lot.
Meanwhile Kureha has given up on me and I found her sleeping in one of my boxes containing foam bits.