Toaru Majutsu no Index 2nd Season Green-Lit
Written by: zenical on 7 June 2010 at 2:55 pm
5 Comments
Rejoice!! Toaru Majutsu no Index 2nd Season has been given the green light. What does this means? More craziness from Index, hell yeah ;)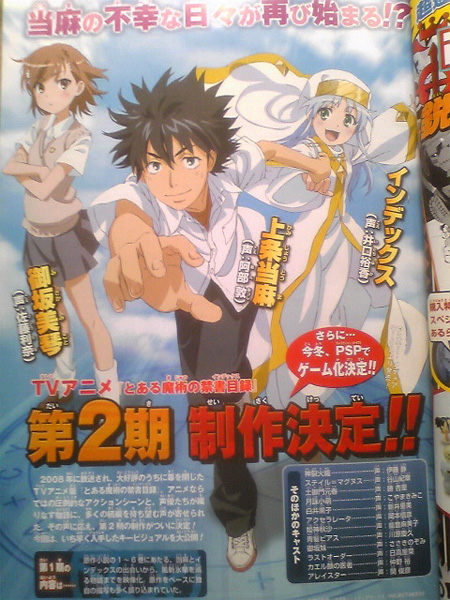 The July issue of Square Enix's Monthly Shonen Gangan magazine will be announcing on Friday that production on the second season of the Toaru Majutsu no Index television anime series has been green-lit.
Characters like Index (Yuka Iguchi), Toma Kamijo (Atsushi Abe), Mikoto Misaka (Rina Satou) from the first season will be returning.
Oh more biribiri eh? I'm so game!
Source: ANN