[PSP Hands-on] DJ Max Portable: Hot Tunes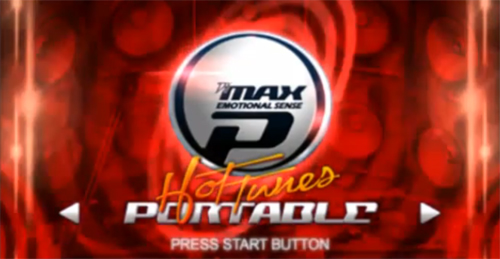 This is the latest installment in the DJ Max franchise. I was a little hesitant upon writing this hands-on impression because I cannot take screenshots of the game with my PSP. I know I can use something called CheatCC, but I haven't got around to reading the installation instruction yet. Furthermore, there are absolutely no screenshots available on the internet. I have already split my article into different parts to make it look less wordy, so I'm sorry if it made you cross-eyed!
Some Of The Differences
---
It is important to note that
DJ Max Portable: Hot Tunes
is not a sequel of any kind that revolutionizes the
DJ Max
franchise. The game is more or less identical to
DJ Max Portable
and
Portable 2
with a little bit of changes, but they are not really noticeable. the first thing that I noticed was the addition of "lite 4B" mode. This is basically the usual 4-button mode except with easy songs. However, the 5-button mode has been removed.
This is great for beginners, but advanced DJ Max players may not like this because now they have to crawl through this mode if they want to be a completionist.
This game is also missing the "Link Disc" and "OST" menus which were present in DJ Max Portable 2. "Link Disc" helps you transfer songs from Portable 1 so that you can play them in Portable 2. "OST" is basically a built-in MP3 player for the songs in the game. You can do without them really, but "OST" is still a nice feature to have.
Same Old, Same Old
---
Other than the stuff I have stated above, the rest of the game is the same as
Portable 2
from the gameplay down to the interface design. You can play the songs through stages (Lite4B / 4B / 5B / 6B / 8B Mode) or in any order you desire (Freestyle Mode). If you want something a little different, you can go for "Xtreme Challenge" where you can play selected sets of songs with objectives tied to them. If you have a friend that has the game as well, you can go head to head with him/her.
Playing songs will allow you to earn different types of discs according to your performance for each of them. You can also unlock customizable parts which can make the in-game interface look nicer and at the same time add bonus stats to it. You can level up your profile as you play more songs which in turn changes your DJ rank. There is nothing you can do with the ranks other than showing it off to your friends in Network Battle, but this is pretty much the only reason that keeps you playing the same songs over and over again.
Final Thought
---
There are really no reasons to get into this game whether or not you are an experienced player or a newbie. The only things that may warrant for a rent will be checking out the new songs and the hot new girl on the cover. Other than that, you are better off waiting for
DJ Max Portable 3
which will be released later this year.