KFC's First "Next-Gen" Restaurant In Shibuya
KFC's first "Next-Gen" restaurant has debuted in Shibuya, Tokyo on 9 July 2010. What comes to your mind when you hear KFC? Fried Chicken, yummy. My stomach is calling now >_<. But this "next-gen" restaurant has a futuristic new design, equipped with digital monitors and LCD screens. In addition, new tasty and healthy menus will be introduced! The restaurant is the very first in the world to launch this new design and concept. Stores in UK, Australia, Thailand and Philippines will follow by the end of the year, and eventually one hundred outlets in three years. When is Singapore going to get this? XD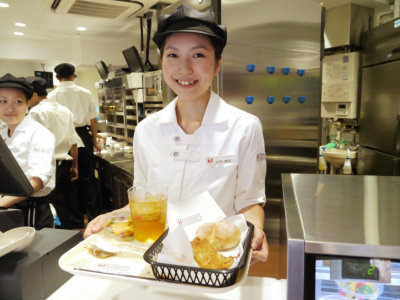 Just a 3 to 5 minute walk from Shibuya Station.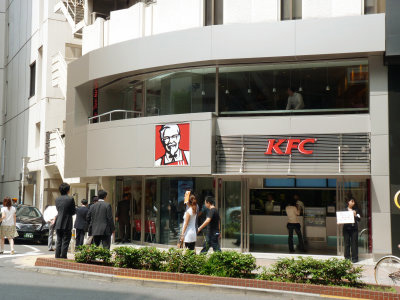 This is interesting, my first seeing this – an electric signboard on the exterior.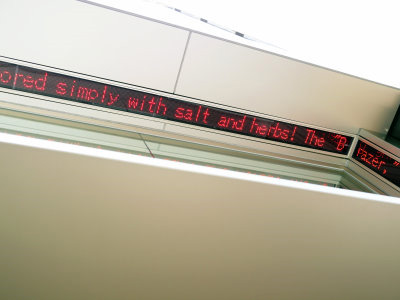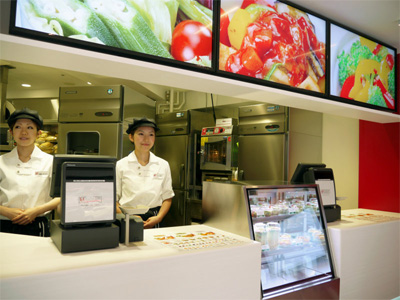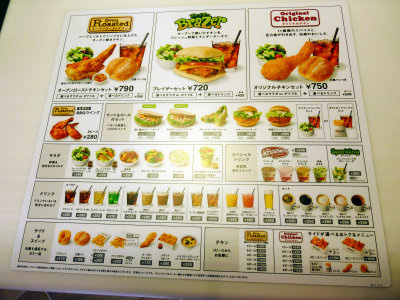 The menus does look more healthy! I see vegetables XD.
When you're done ordering, you go to the pick-up counter, kinda like Starbucks.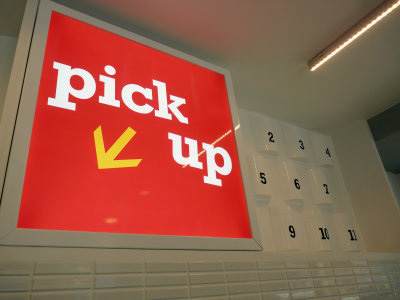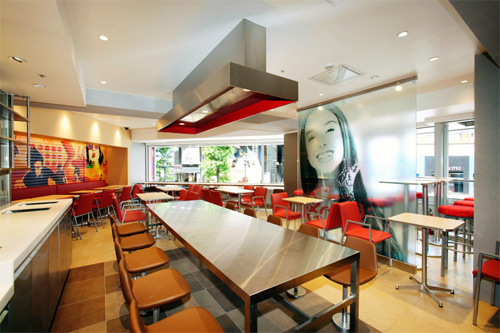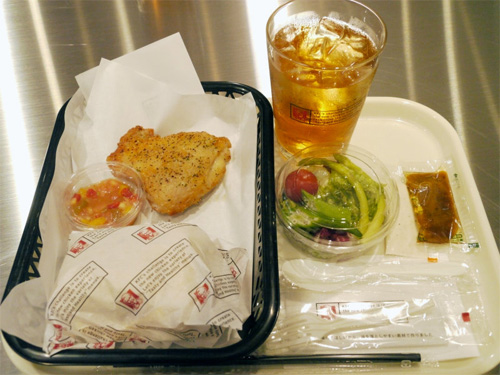 The above picture is the Oven Roasted Chicken with "Marinated Diced Tomato Sauce", "Brazer" sandwich, "Fresh Salad (Asparagus and Okra)".
The "Brazer" sandwich, basically a grilled chicken sandwich, as seen below: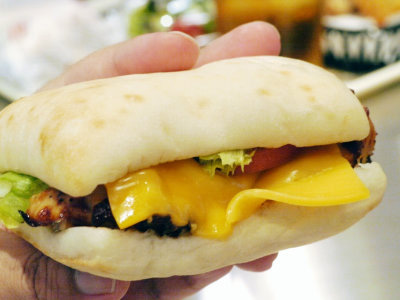 Can't wait to see this in Singapore.. well in a few years time, hopefully!
Source: GIGAZINE