Valkyria Chronicles 3 Set For The PSP
Are you disappointed? I sure am. Just a day or two days ago news surfaced that Valkyria Chronicles 3 will be coming. The game's platform remained a mystery – until now. Valkyria Chronicles 3 will be on the PSP.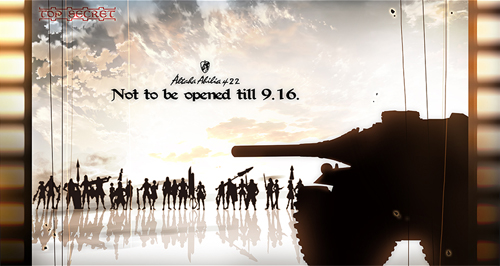 Famitsu confirms this week that Sega will be bringing Valkyria Chronicles 3 to the PlayStation Portable. A retail and download release is set for January 27 2011, priced respectively 6,279 yen and 5,660 yen. You wishing for the game series to return back to PS3? Better hope for Valkyria Chronicles 4. Perhaps by then PS4 is out :O.
Similar to the changes Sega made for VC2, part 3 will have an original story with an original cast. It's set in 1935's Europe and tells the story once again of war-torn Gallia. This is the same time period as the original Valkyria, but the story is all new.
Shinji Motoyama was interviewed by Famitsu this week and asked the big questions about story and gameplay, but first about platform. Why did Sega decide to go with PSP for part 3? Motoyama cited a number of reasons. First off, they wanted to further develop the series on PSP beyond what they'd achieved in the first one.
Motoyama admits that there are likely many players out there who want a PS3 entry. However, he feels that a new PS3 entry would require new ideas beyond just a few gameplay updates — so much so that you might not even be able to call it the same series. He and his team are always considering new ideas, but they've yet to come up with the revolutionary idea that they feel would warrant a PS3 sequel.
Other reasons given were like they wanted the game to be bigger – everyone's too busy to be staying at home to enjoy playing the game on the PS3. Definitely not true! Well at least to me. I'll make do with the English release of Valkyria Chronicles 2 for now(Just remembered that it was released last week -_-).
Source: andriasang