New Writer: jpopsicle intro
Hi everyone, I will be joining Zotaku as a new writer who will try to bring you all the latest gaming news.
My history with games and anime goes well back to when I was just a small kid.
Where I came from, we got to enjoy some of the best anime of my time as part of a special feature of the 4:30pm kids show. Before I even understand what the word "physics" means, I was exposed to advance mechanical technologies like Gundam Z, Gundam ZZ and a whole lot of anime series where the primary school will open up so that robots from beneath the compound can be launched to fight against gigantic monsters that threatens to destroy the city. And who would not fall in love the way I did with the adorable pink floating gold fish in Kingyo Chuuihou! or feel sad when Wataru has to leave the fantasy realm of Soukaizan to return to the real world.

Tell me you can resist the charm of Gyopi.
On days when I want to pretend I am a big boy, I would stay up late to catch Saint Seiya, City Hunter and Dragonball Z at midnight. I still can remember vividly the kind television message that reminds all viewers to lower the volume of their television sets so as not to disturb their neighbors before these anime are shown.
Anime was a big part of my growing up where it served as social encouragement for me to interact and debate passionately with my classmates and friends, as well as inspiration from which I developed my misguided creativity and weird sense of humor. It was what kept me going during the hardest of times. Imagine, 5 thick textbooks, 6 major university exams, all within 14 days and you only have one empty dormitory and 3 seasons of Keroro. That was how I survived.
Till today, I still enjoy my fair share of anime. I particularly enjoy funny and wacky ones that never fail to put a smile across my face. It was tragic how despite a cult following, Gintama was canceled after just 4 years. : (
Being an avid manga fan as well, I am always in a dilemma as to whether I should watch the anime of the manga series I follow. Sometimes, the anime stay so faithful to the manga that you can't help but lose the suspense and excitement.
I am still proud of the fact that I followed manga such as Arakawa Under the Bridge and Team Medical Dragon way before they were adopted into anime and TV series.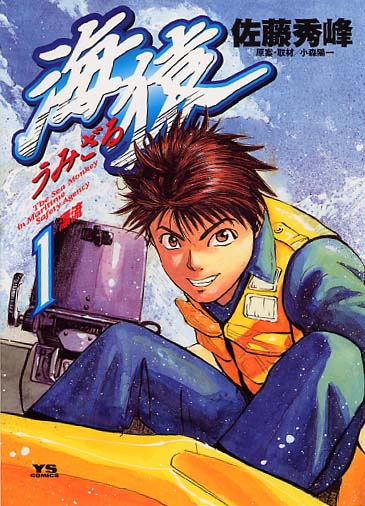 Umizaru is one of the best written manga in my opinion.
As for gaming, my parents probably made a huge mistake when they decided to return home with a NES set one fateful day. From that moment on, I was simply hooked by the imaginative worlds games have to offer. My complete lack of knowledge of the Japanese language did nothing to deter me from enjoy classics like Dragon Quest and the numerous Dragonball Z spin-offs.  I remained amazed that I was able to complete these games without really knowing what the story was about or what choices I was making. It was really a trial and error process where perseverance and determination are tested.
Of course, these days, most of the games are localized for the international audience so I do not need to do that much guessing.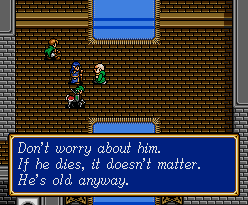 I guess I am kind of glad I played the Japanese version.
I still hold the dream that one day I will be able to just stay at home all day to carry out all my mindless pursuits.
Anyway I will try my best to provide you with interesting gaming news and of course, we can have a friendly discussion in the comments section or you can follow me on twitter (@jpopsiclezotaku). I hope to hear from you guys soon~!