New Suikoden is a Pachislot Project
Konami has announced that a new Pachislot Machine featuring a Suikoden theme will be released.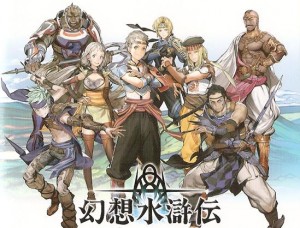 This is definitely not the piece of news Suikoden fans have been waiting for since the last entry to the franchise hit the Nintendo DS way back in 2008. As of now, Suikoden has yet to venture into the new generation console systems nor have there been any news that the next installment is in development.
Since its release in 1995 on the original Playstation, the series has developed quite a following over the years, building its reputation as one of the more solid and deep RPGs available in the market. Sadly, the last time this acclaimed franchise appeared on a major consoles was when Suikoden V was released on the Playstation 2 in 2006.
This is hardly any consolation to the patient fans who have been praying for the game to hit the PS3 or Xbox 360.
Suikoden is not the only Konami franchise to have made the leap from home entertainment to the casinos. Konami Gaming, a division of the Konami Group, specializes in developing slot machines. Previously, a Castlevania version of the popular Pachislot machine was released.
For those diehard Suikoden/pachislot fans, here is what you can expect in a pachislot parlor near you in the future:
Source: Siliconera