Black★Rock Shooter Sequel Not Coming
Well it was good news while it lasted, but a Black Rock Shooter sequel is not happening at the moment.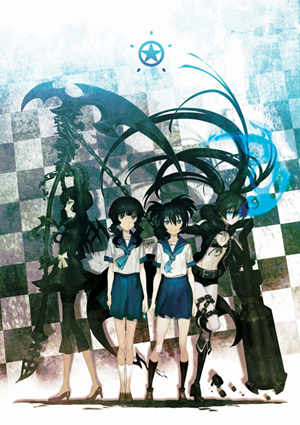 * UPDATE *
Takanori tweeted: It (the rumor of BRS2) is not completely wrong, but our eagerness to produce a sequel seems to have been interpreted as an official announcement in the enthusiastic atmosphere of the festival. Anyway, we'll keep on working hard to realize BRS2.
Well looks like news of the sequel turned out to be false as Aki Takanori, the person who made that announcement in AFA X, tweeted that the announcement was misinterpreted and a sequel is currently NOT in the works. Oh well, at least we got that BRS RPG game to look forward right…?
* UPDATE *
The announcement was made on the second day of AFA X after Kana Hanazawa's live dubbing session. Looking at how the first OVA ended, the sequel should be focusing on Yuu and quite possibly reveal the identity of Golden Rock Saw.
Man, I would have gone to see Hanazawa-san but my projects insisted that I will only have time to go for one day! What a waste =(.
Source(s): SGcafe