Square Enix 1st Production Dept. Premiere Trailers
Square Enix hosted the 1st Production Department Premier, a press conference for their future big titles.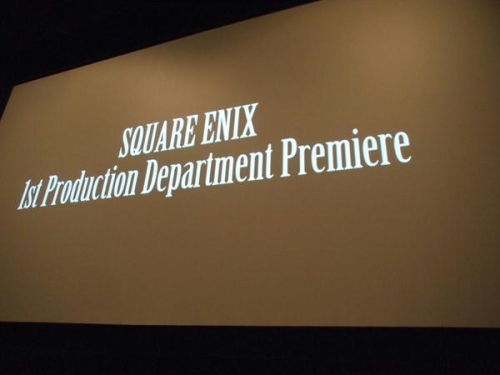 .
There are a couple of website doing live updates. Here are some of them: andriasang, Famitsu (Japanese), 4gamer (Japanese)
The Final Fantasy XIII-2 trailer will be officially available on the internet on 20 January 2011 while the others on 27 January 2011. However, people streaming from Nico Nico Video has been recording it and some of them uploaded the trailers to YouTube. Here are some of the ones I have found so far. Watch them before they get taken down!
*Update: All leaked videos had been replaced by the official ones!
Final Fantasy XIII-2

Final Fantasy Versus XIII

Final Fantasy Type-0 (Agito XIII)

Dissidia Ducodecim Prologus

Kingdom Hearts 3D – Dream Drop Distance