Loot: Yui Horie PRESENTER, YUI Hello and Anime IS Vol.2
Some loots which arrived late May and early June. More to be shown over the next few weeks!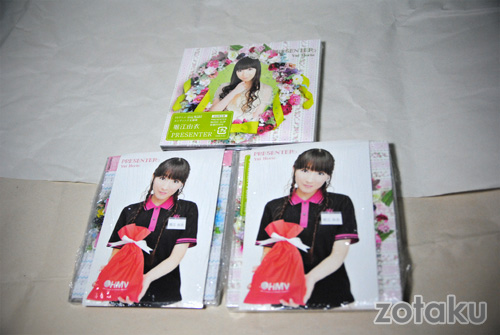 CDs
Yui Horie – PRESENTER [Regular Edition]
Yui Horie – PRESENTER [Limited Edition] (2 copies!)
YUI – Hello-Paradise Kiss-
Infinite Stratos Vol.2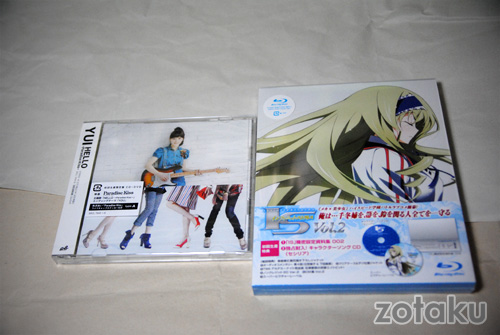 I ordered 3 copies of PRESENTER as I normally get my singles from CDJapan but apparently HMV was having the postcard special that I couldn't resist. I ended up preordering 2 more copies of the single to get the postcards =3.
Hm I have yet to open most of my CDs since.. 2009/2010? xD Maybe it's time I get down to it!