Nisemonogatari Anime In January 2012
A NisiOisin Anime Project announcement event held on Thursday, 15 September 2011, at Tokyo's Nicofarre hall revealed that a television anime series adaptation of NisiOisin's Nisemonogatari novel has been green-lit to premiere in January 2012.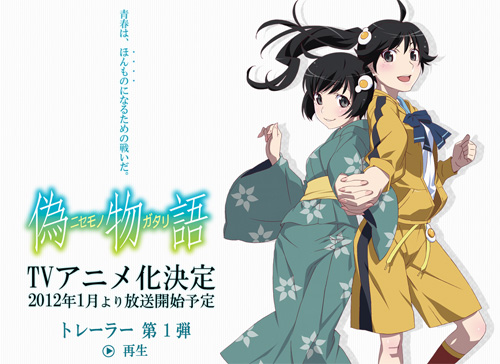 The story is set in the early 21st century as a sequel to another NisiOisin story, Bakemonogatari, and it centers around the "Fire Sisters" Tsukihi and Karen Araragi.
Trailer above is available on the Official Website too.
I first heard of the news while I was on the way home. Rushed home and managed to see Yui Horie (Hocchan) giving her final comments. Thank goodness I didn't disconnect from the live stream when she was talking >_<.
Source: ANN