Teaser Site Shows Square Enix Teaming Up With Yahoo?!
Newly opened teaser site shows a new game and project from Square Enix and Yahoo Japan.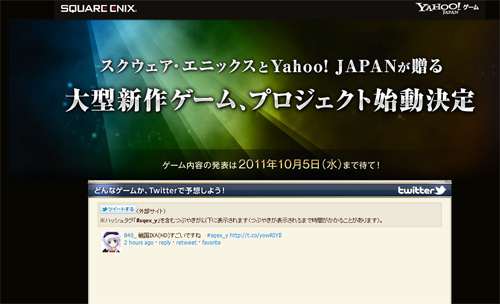 Details of the upcoming game will be announced on 5 October 2011.
The two companies previously worked together on Sengoku IXA, so.. could it be related to that?
Source: andriasang