Rumor: PS Vita To Get Gundam Seed Destiny?!
Gasp! I am a big fan of the Gundam Seed series, and yes, more Freedom action is always welcomed. The hot rumor from this week's Famitsu concerns PlayStation Vita's first Gundam game, which apparently has a first look at Gundam Seed Destiny – developed by Artdink for Vita release in Spring.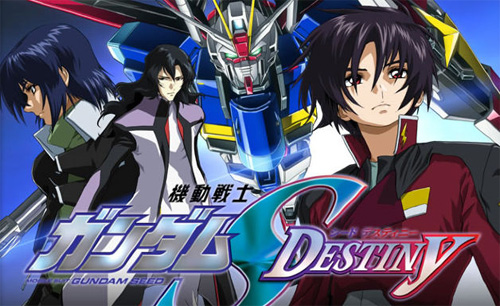 Only a few details about Battle Destiny have leaked out from the magazine. You play the game as a unit of two. The game will support co-op play (although we don't know yet if it's local or internet). Contributing titles included Seed, Seed Destiny, Seed CE73, Seed MVS, Astray, X Astray and VS Astray.
More details to be known later in the day! Keep your fingers crossed!
Source: andriasang