Madoka Magica Online Browser Game First Promo Streamed
The official website for the Puella Magi Madoka Magica Online browser game has started streaming its first 50-second promotional movie.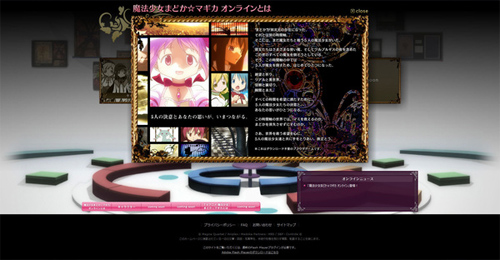 The game is free to play, but items will cost money. The player can make friends with magical girls and form a party of six, including the player's own character. As an online title, the game supports cooperative play between multiple players as they take on Walpurgis Night.
The game is said to show a new story not seen in the anime.
Source: ANN