Being a human being.. we will definitely love something/someone/stuff etc. So.. I was just wondering recently, my loves. And well what I am referring to here is – the people I love <3 – singers, simply put. Lol. Yes I also love anime series(Nanoha series hurhur)
They are not ranked in any particular order I post, so please do not scream at me if you think I love Nana more than YUI or whatsoever, because I love ALL OF THEM. XD.
First up,
Hocchan is known for her seiyuu roles and also, singing. She has sung for various anime OP/ED songs, like Nagasarete Airantou, School Rumble, Toradora, etc.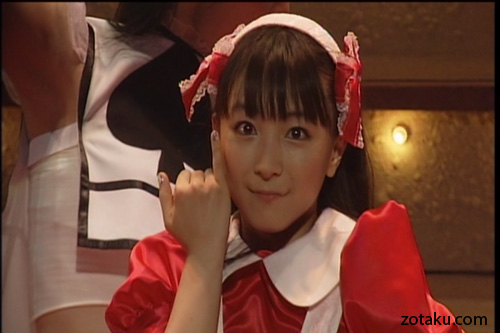 Signature Pose!!
I first came across Hocchan in Animelo 2008 whereby she performed a few songs with a Japanese Goth Band known as Kurobara Hozonkai. Embedded the video of Kurobara Hozonkai at Animelo 2008 for your viewing pleasure <3.
From there I started watching other videos of Hocchan, like PVs, Live Concerts. Lol. And also purchased her Live Concerts/Singles. Albums will be up next!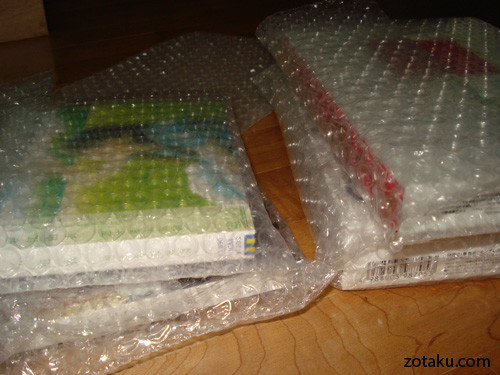 Bubble wraps for precious~
Fangirl started: May 2009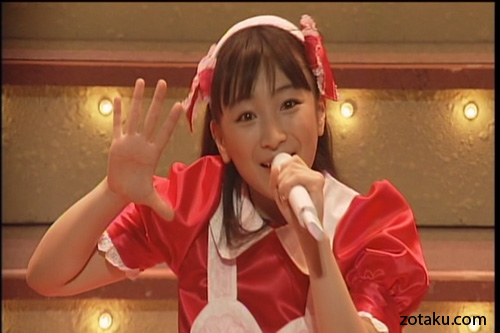 YUI is a guitarist, a singer, a composer and a songwriter? Wow she really is my idol XD.
First heard of YUI when I was listening to Rolling Star (Bleach OP Theme). Back then I knew my senior was a fan of her, so I asked him to send me her songs. Lol it was poison. I immediately fall in love with her(and her songs lol).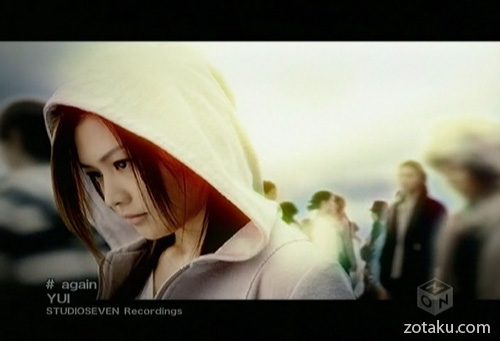 Pretty hard to find the PV I love, so.. here is the latest song by her instead.
[audio:http://zotaku.com/wp-content/music/again.mp3]
They didn't really concentrate on YUI's live concerts, even the last live she did was bundled with her album. Really wish that there will be more live performances by her!
I have every single and album(excluding the last one since I didn't see the point to buy it =X).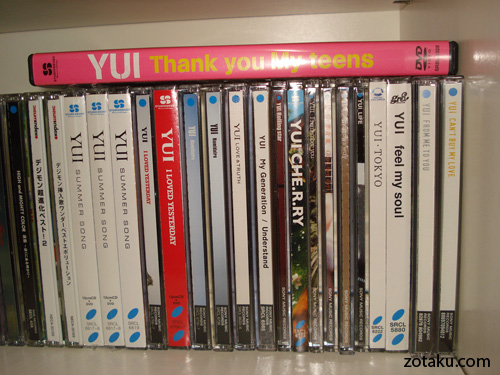 Fangirl Started: June 2007
Last but not least..
First started to hearing more of Nana songs after watching Nanoha series. Lol. Later on my friend sent me her Live Formula Rip which ultimately poisoned me to actually purchase the concert myself.
I love how Nana is able to sound so powerful in her songs, and at her Live Concerts too. Simply amazing. Embedded one youtube video below, she's singing Cosmic Love. One of my fave songs. Sunflower outfit ftw.
Nana is also well-known for her seiyuu roles, particularly Fate T.Harlaown!
My collection of Nana is still growing.. I believe I will go broke before I manage to buy all her singles and albums. Lol.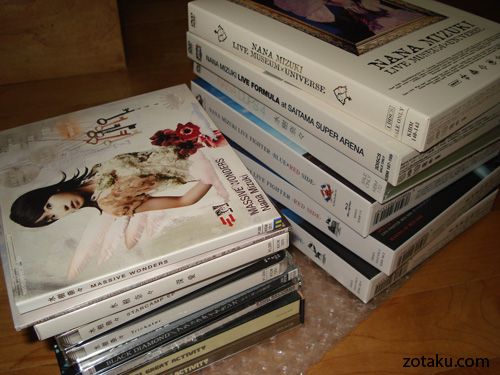 Fangirl Started: June 2008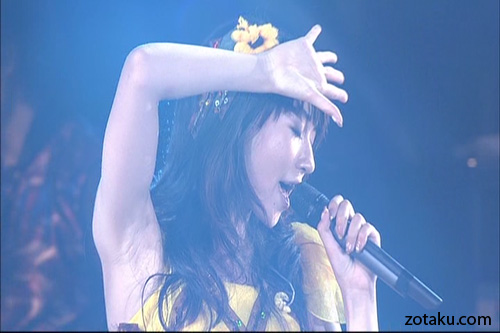 So what/who are your precious? Figurines? Games? Lol.
I like anime, music and seiyuu. Fan of fripSide, Kalafina, Sachika Misawa, Nana Mizuki, SCANDAL, StylipS, Yui Horie, YUI and yuikaori.