Not as huge as the 1/1 scale Gundam, but this Gundam Statue weight is extremely heavy for its size! It's at a height of 4 meters and has a weight of 10 tons.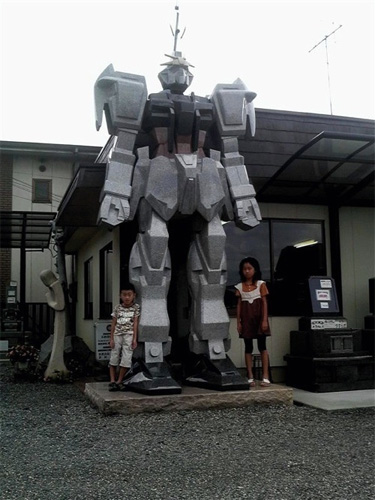 It was created about 2 years ago by the owner of a stone sculpting business and has become a local landmark.
Folks who are in Japan may want to consider going to the city of Yasu in Saga Prefecture to view the Stone Gundam Statue yourself! Awesome, if you miss the 1/1 scale Gundam in Japan this year, you can still visit this Stone Gundam Statue too =P.
Source: Japan Probe
I like anime, music and seiyuu. Fan of fripSide, Kalafina, Sachika Misawa, Nana Mizuki, SCANDAL, StylipS, Yui Horie, YUI and yuikaori.