The 1/1 scale Gundam might not be there anymore, but a 30cm model of the life-sized Gundam is available.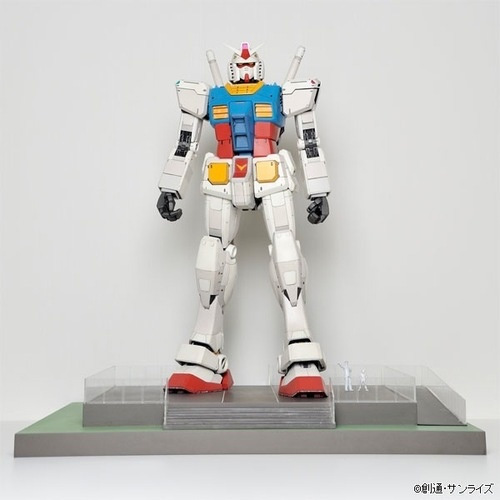 The statue has a weight of 4 kilograms(wow!) and is 30cm tall.
Out Spring 2010, yours for 81,900 yen. You can buy around 9-10 1/8 scale figurines with the money.. The cost of this statue is definitely huge, even though it's a miniature model T_T. I wonder what it is made of? That it could actually weigh up to 4 kg?
Source: Yahoo
I like anime, music and seiyuu. Fan of fripSide, Kalafina, Sachika Misawa, Nana Mizuki, SCANDAL, StylipS, Yui Horie, YUI and yuikaori.