We seen many types of Gundam Statues: Stone, 1/1 scale, etc. Forget those statues – you can't even carry it home. Now available for purchase, this Wooden Gundam Statue is over a foot tall and at a price of 99,750 yen.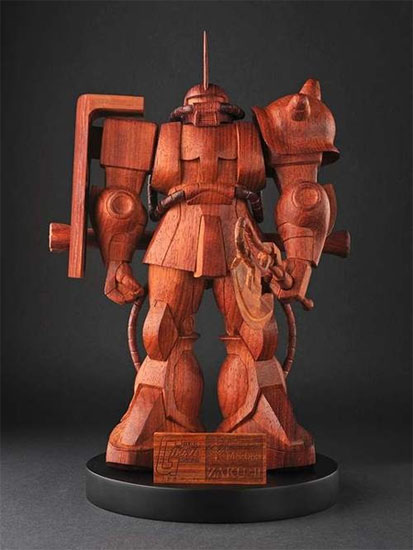 This is hardly the first wooden Gundam, and a wooden statue was released back in 2007. The statue is sold by legendary robot company Bullmark. The figure is designed by Plex, an arm of Bandai that designs robot toys.
I like the color of the statue, but sadly I don't have that much monies for a statue. Of course I'm sure there are die-hard Gundam fans who wouldn't mind the price :D.
Source: Kotaku
I like anime, music and seiyuu. Fan of fripSide, Kalafina, Sachika Misawa, Nana Mizuki, SCANDAL, StylipS, Yui Horie, YUI and yuikaori.