Hohoho, seeing as how dead this place is, any post would be a good post. So I'd thought I'd do a post of my "Top # (item)" throughout my holidays. I'll start with Top 5 Anime OPs (at the moment).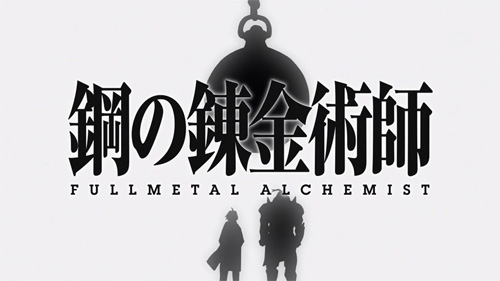 This list of mine will contain the OPs I consider to be great and way high up on my list of anime OPs. Some of you may have a different set of OPs in mind, so do comment and share your top 5 OPs as well.

In #5, I present to you: LEVEL5-judgelight by fripSide for To Aru Kagaku no Railgun (OP2)
The first time I heard something by fripSide was probably when they did Flower of Bravery for Koihime Musou. It wasn't exactly my favourite tune at the moment but it wasn't too shabby. Then I heard only my railgun. That song was wonderful. It was a perfect match between the song and the show. Finally, comes the 3rd fripSide song I'm currently listening to, LEVEL5-judgelight.
I must say, I was initially very very skeptical about this song. I mean, only my railgun was done to perfection, how dare they change the song to something else. So yeah, the song took a while to grow on to me and I'm glad it did, because it is great. The first minute of the song more or less showcases all the characters that would be featured in the 2nd half of the Railgun series.
The other 30 seconds after, showcased Biribiri showcasing her moves and all. Brilliant. Just brilliant.
#4: Easy Go by Kazuki Kato for Katekyoushi Hitman Reborn (OP6v1)
Ah yes. I'm pretty sure I'm like the only one on zotaku who watched KHR so I'll keep this short. Out of all the OPs that Reborn has had, most of them are actually pretty stellar. BOYS&GIRLS and 88 by LM.C are still one of the most played tracks on my iPod. Last Cross would have been a close contender in my top 5 list if Railgun's 2nd OP did not catch on.
Kazuki Kato's voice is magical, the way the lyrics of the song mixes with the video is just magical. This is the v1 of 6/7 reborn OPs. Why v1? Because v2 has a slightly different animation covering a seperate arc, but I like v1 better.
#3: Nyanderful by Yui Sakakibara for Nyan Koi!
Yea. I think I've mentioned it before in one of my past posts that the reason I caught Nyan Koi! depsite having a huge dislike for cats, was because of the Seiyuu cast as well as the OP song. Yui Sakakibara's voice is magical. It cast a spell on me and made me finish a show that I'd thought would fail horribly and as an end result? I love the show. :D
The OP animation is brilliant. The characters are well drawn, you can see Junpei's misfortune with all the cats chasing him around the middle of the OP. Hilarious enough.

#2:Tsukiakari no Michishirube by Stereopony for Darker Than Black ~Ryuusei no Gemini~
I have a thing for all-girl music groups. SCANDAL, AKB48 and Stereopony. Somehow, the music always seems better. Haha. Ok, all male-hormonal comments aside, the animation of the OP isn't exactly mindblowing like the OPs we had for the first season of DTB but there's one thing this season has that the first didnt. Suou. :D
Haha. AIMI's voice is beautiful. At first, when I heard that Stereopony was going to do the OP for DTB, I was like …..@_@???! Yeah. But Stereopony has won me over with all of their OP/ED songs. First Hitohira no Hanabira in one of the Bleach EDs, followed by Namida no Mukou for Gundam 00′s OP. You'd expect a GARR male group to perform songs for all these shows instead of an all-girl group, but I guess I was proven wrong all those times and here as well.
Last but not least, in #1: Period by CHEMISTRY for FullMetal Alchemist:Brotherhood (OP4)
1 word. Amazing. Yeah. That's it. All other FMA OPs pale in comparison to Period. Oh and if you haven't checked it out, go check out the PV for this song. Amazing. Simple but Amazing.
Ok. I've come to the end of my list, my next list will be about my Top 5 Anime EDs and you can be sure that an FMA ed is definitley in the mix.
And here are some other song choices that were close but didn't make it to the top 5,
*Last Cross – Masami Mitsuoka
*Ichirin no Hana  – HaMC
All right. That's all. Laters.