Zenical has posted about the manga Highschool of the Dead getting its own anime adaptation. Now, the official website has released a promotional video for the anime.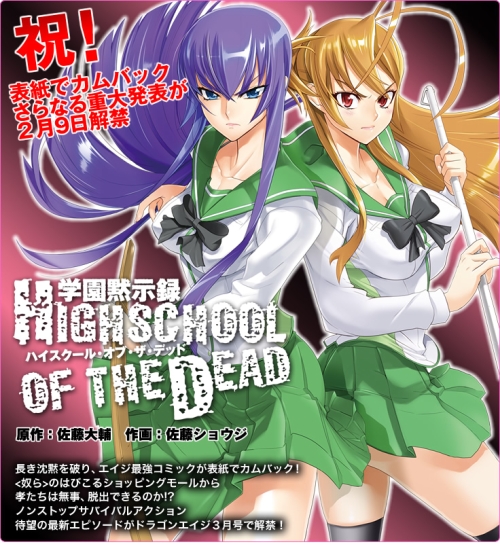 There was a "proper" video on YouTube, but there was a copyright violation(as usual :P) so if you want to view the video you can head over to the official website.
For those of you who are currently reading the manga, you should know what to expect from the anime adaptation. So far, the promo has captured the sexual teases that the series has to offer, but not so much of the violence. In the manga, the blood and gore is quite equivalent to Elfen Lied where you can see organs flying.
I am definitely looking forward to the anime. So far, there has not been any news about an exact release date. All we know that it is TBA 2010. Hope they will not drag to 2011 =(.
---
Source(s):
Official Website
|
ANN
a student who loves watching anime and playing video games. My first video games date back in the DOS era. As for my first anime series? I started watching them at around the age of 11. Until now, I have been loving both anime and video games and my interest for them are still growing strong.