After a busy February, March was somewhat free for me, but I still have a final hurdle to cross before I can say it's the end of the semester in school. Yes, exams. I will be busy next month and the following month because of the dreaded examinations D:.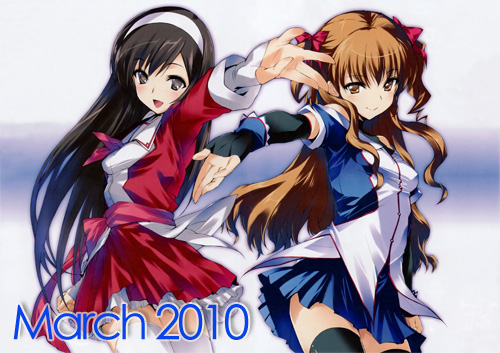 We served 7572  page views to an average of 2397 unique daily users. We have a total of 74,320 unique users for March.
Interesting posts in March you might want to check out: 4th Annual Seiyuu Awards, Top 10 Ways To Look Cool To Girls, Suzumiya Haruhi In Chewing Gum Ad
You can view February 2010 Stats here.
Image: [1]
I like anime, music and seiyuu. Fan of fripSide, Kalafina, Sachika Misawa, Nana Mizuki, SCANDAL, StylipS, Yui Horie, YUI and yuikaori.