I don't remember my month of April to be about blogging on Zotaku. LOL. I have lessons almost everyday of the week – thanks to the school having a lousy server, I couldn't choose my classes with the good timeslots – resulting in me having a class until 9pm. I was in school for 13 hours. Oh wow.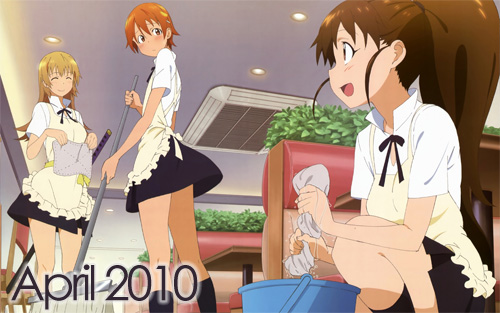 We served 6881  page views to an average of 2239 unique daily users. We have a total of 67,177 unique users for April.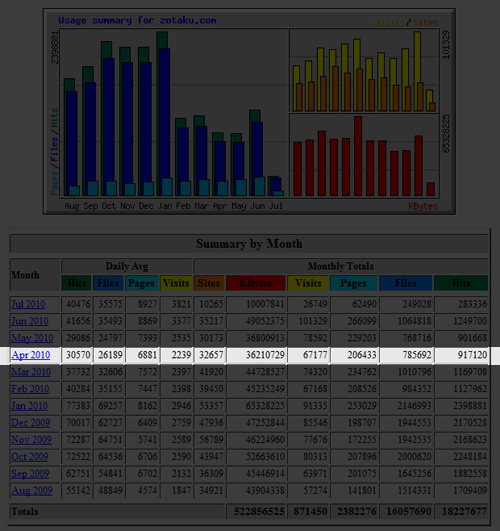 Writer Guuzen bought a Playstation 3, like finally. Hopefully you guys can look forward to more PS3 news from him now :D
Interesting posts in April you might want to check out: Evangelion Plug Suit Water Bottles, K-ON! iPhone Skin, Japanese Pasta Fork
You can view March 2010 Stats here.
I like anime, music and seiyuu. Fan of fripSide, Kalafina, Sachika Misawa, Nana Mizuki, SCANDAL, StylipS, Yui Horie, YUI and yuikaori.