On Monday, it was decided that pedestrians can walk the streets of the Akihabara shopping district again – starting in the middle of July, just 2 years after the hit-and-run and stabbing spree, leaving seven dead.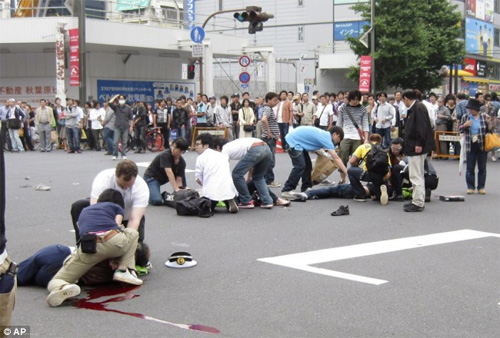 Akihabara or "Akiba" is best known for its clusters of electronics stores and otaku shops, and for decades, it would close its main throughways to vehicular traffic on Sundays and holidays. On those "Pedestrians' Paradise" (Hokōsha Tengoku) days, shoppers and visitors were allowed to walk on the streets.
It's good to see that Akiba would be returning to normal, soon :). Days and times of the "Pedestrians Paradise" are still being hammered out at the moment.
Source: ANN
I like anime, music and seiyuu. Fan of fripSide, Kalafina, Sachika Misawa, Nana Mizuki, SCANDAL, StylipS, Yui Horie, YUI and yuikaori.