I finally ended my examinations in Mid-May, can't help but feel extremely relieved. Now all I have to worry is about my results which I will know a few months later. Well for now, let's enjoy what we have XD.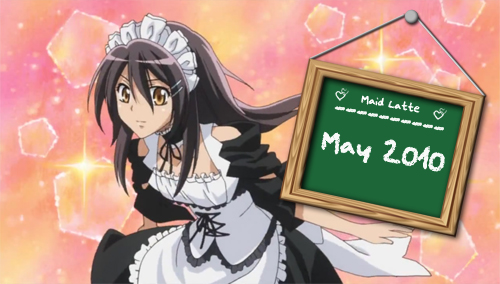 We served 7393  page views to an average of 2535 unique daily users. We have a total of 78,592 unique users for May.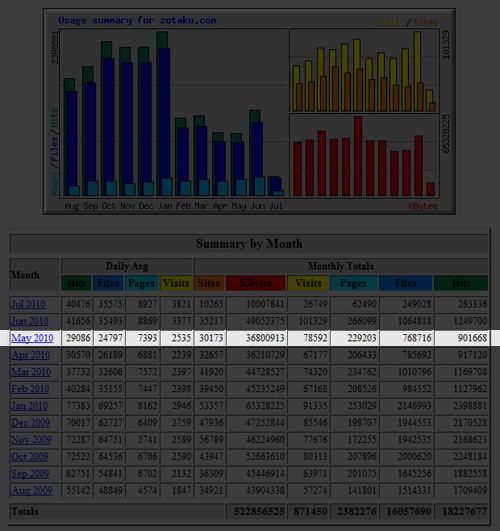 Interesting posts in May you might want to check out: Evangelion Bento Is Expensive, Love Plus: Bring Her To A Hotel, Final Fantasy 7 Remake Would Take Years
You can view April 2010 Stats here.
I like anime, music and seiyuu. Fan of fripSide, Kalafina, Sachika Misawa, Nana Mizuki, SCANDAL, StylipS, Yui Horie, YUI and yuikaori.