Illustration of the official poster for the upcoming Gundam 00 Movie – Mobile Suit Gundam 00: Awakening of the Trailblazer has surfaced. It features 10 main characters and 00 QAN[T]. It seems that some secrets of the "biggest enemy ever" is hidden in the poster. What I don't see is, any enemy in the poster. XD Maybe the space colony?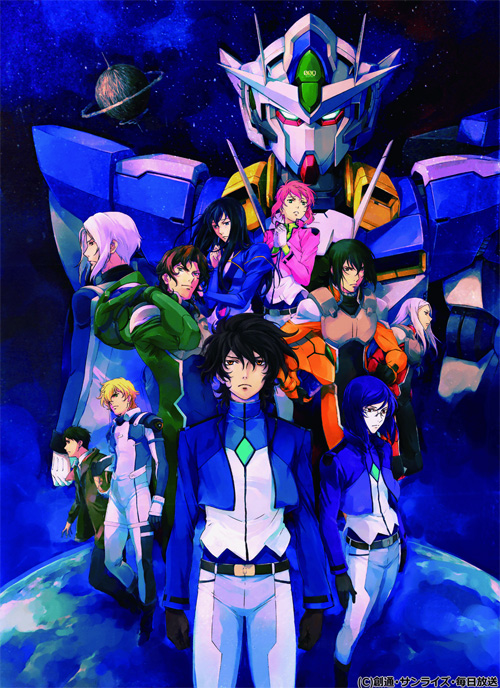 The illustration seems to be splashed with purple and blue. Only Feldt is standing out because of her pink hair and outfit XD.
The movie will premiere in Japan in at least 27 Japanese theaters on September 18 2010. Also there will be two theme songs in this movie, one by THE BACK HORN and the other by UVERworld.
Source: Gigazine
I like anime, music and seiyuu. Fan of fripSide, Kalafina, Sachika Misawa, Nana Mizuki, SCANDAL, StylipS, Yui Horie, YUI and yuikaori.