July flew by and it's already August. July is also the start of the new anime line-up! So many shows to catch currently! So how did Zotaku do for July? Here's a look into the stats for the month of July.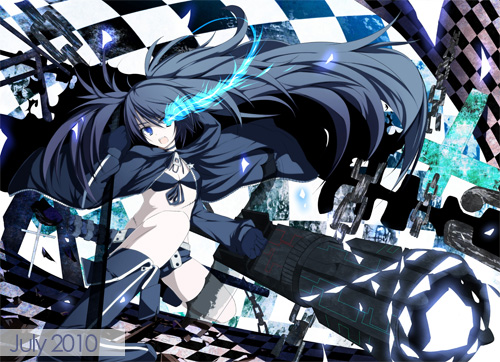 We served 11194  page views to an average of 4415 unique daily users. We have a total of 136,873 unique users for June. The stats for this month is even better than June. Wow :D.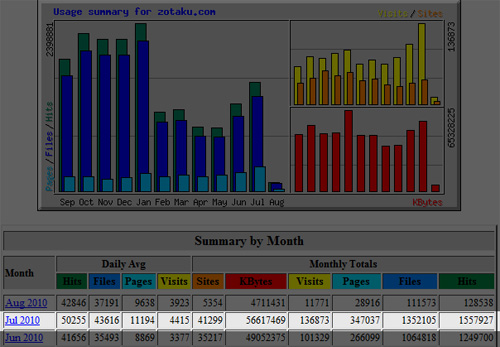 Total number of Twitter links clicked is 582 this month. That is an average of 19 clicks per day. You can follow my Twitter here for Zotaku updates.
Interesting posts in July you might want to check out: KFC's First "Next-Gen" Restaurant In Shibuya, Dress Your PSP, The K-ON! Way, Haruhi Blu-ray Box Confirmed – Now You Can Watch Her In HD!!
You can view June 2010 Stats here.
Image: [1]
I like anime, music and seiyuu. Fan of fripSide, Kalafina, Sachika Misawa, Nana Mizuki, SCANDAL, StylipS, Yui Horie, YUI and yuikaori.