Well, since Guuzen, our 2nd most active writer is in the land of the rising sun for a few more days, I figured I'd write something to fill in the space. And a piece of news caught my eye while I was reading my manga backlog. Oh yes. It's finally been approved!!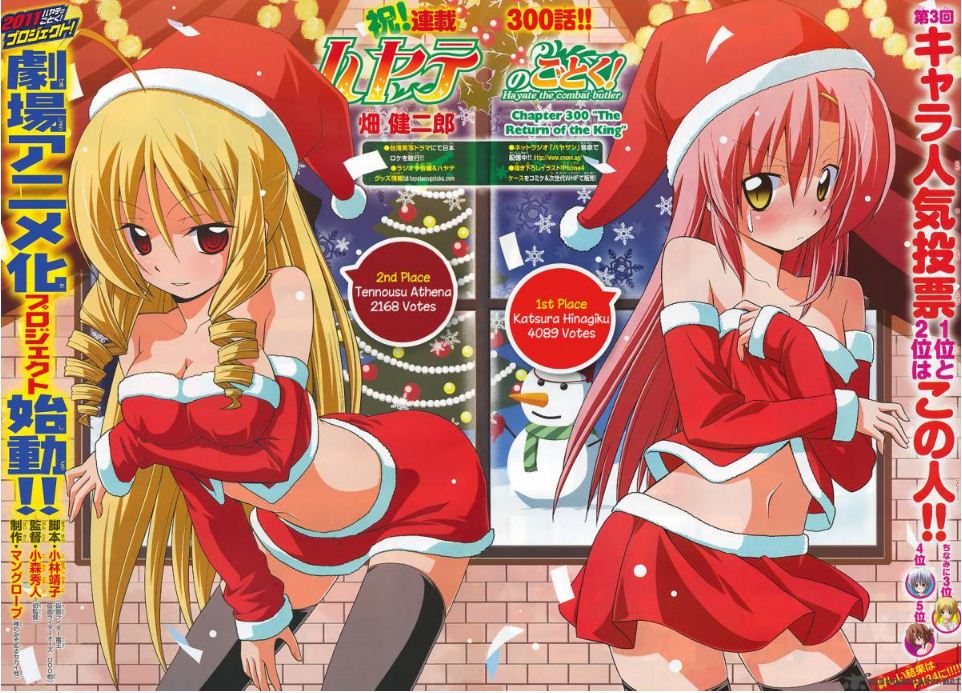 The Hayate no Gotoku!! movie was announced during the 300th Chapter of Hayate no Gotoku at the beginning of December but because I hadn't had the time to check it up till now, I figure it's better late than never.
Oh yes. I don't know about you guys, but I'm psyched for the movie. Why? Cause from how Season 2 ended, it's most likely that the movie will encompass the Athens Arc of the manga, which of course, is one of my favourite arcs as it features Aa-chan or better known as Tennosou Athena.
In a totally unrelated news to the movie, if there's anyone going down to Comiket 79 the following Wednesday, there will be a special iPhone4 casing for sale with Hinagiku as the back illustration. Sounds real tempting to me but I don't own an iPhone so yeah.
Anyways, get psyched for this film! Oh, and read the manga if you have not, tons of hilarity ensures. That is all.