Check this out. MOVIC is taking preorders of Madoka Magica-themed ramen and curry. Both sets would be out on 1 September 2011.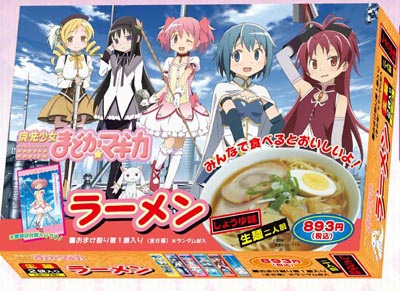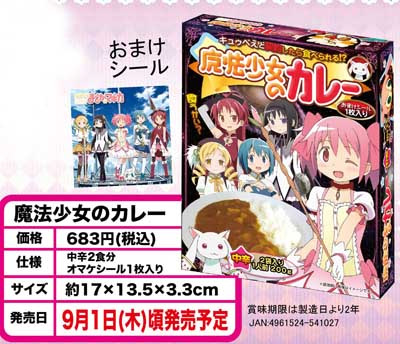 The soy sauce-flavored ramen set will come with two sets of noodles for 893 yen . The curry will include two medium-spicy packets and a bonus sticker for 683 yen. The box is too beautiful to even make me want to open to check out the contents xD.
Sadly MOVIC products are quite hard to preorder due to the hobby sites having limitations of the products they put up for preorder =/.
Source: ANN
I like anime, music and seiyuu. Fan of fripSide, Kalafina, Sachika Misawa, Nana Mizuki, SCANDAL, StylipS, Yui Horie, YUI and yuikaori.