More details of the upcoming Anime Festival Asia 11 has been announced yesterday at a press conference.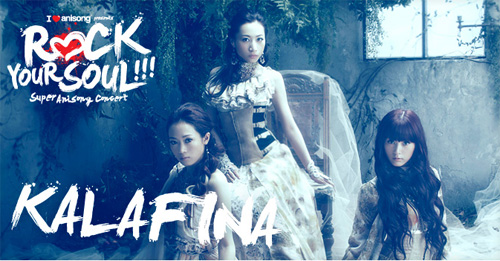 Previously announced artistes: FLOW, LiSa, May'n, Ichirou Mizuki.
And now here are more announced artistes!
Kalafina
Kanako Itou + Shikura Chiyomaru
Milky Holmes
Sea☆A
Hatsune Miku
Here's the line-up for the I Love Anisong concert!
11.11.11
Hatsune Miku
12.11.11
FLOW
Ichirou Mizuki
LiSa
Sea☆A
13.11.11
Kalafina
Kanako Itou + Shikura Chiyomaru
May'n
Milky Holmes
So with such a great line-up, how are tickets being priced?
1 Day VIP will cost $138 while 3 days will cost $368. 1 day standing tickets are priced at $48.
Tickets will be available for purchase this 1 October 2011 through SISTIC.
Do check out AFA11 Official Website for more details ;)

I like anime, music and seiyuu. Fan of fripSide, Kalafina, Sachika Misawa, Nana Mizuki, SCANDAL, StylipS, Yui Horie, YUI and yuikaori.