This bonus unaired episode for Steins;Gate (シュタインズ・ゲート) will be included in the 9th volume of the Bluray/DVD release.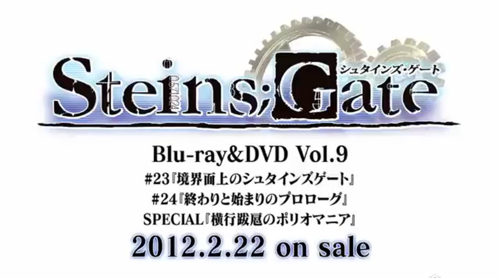 The events in this unaired episode takes place a few months after the anime series when Kurisu goes back to America. Feyris invited the laboratory members to America and they took the opportunity to find Kurisu. What Hououin Kyouma have up his sleeves this time around? We will only find out when the 9th volume of the Bluray/DVD releases on 22 February 2012. This will help set up the events taking place in the movie which is probably well into it's production stage.
Source(s): ANN
a student who loves watching anime and playing video games. My first video games date back in the DOS era. As for my first anime series? I started watching them at around the age of 11. Until now, I have been loving both anime and video games and my interest for them are still growing strong.