It has been announced that the second season of  Toaru Kagaku no Railgun, Toaru Kagaku no Railgun S, will begin airing this April. fripSide will once again provide the OP for the series. The unit previously performed the two OP for the first season, as well as the OP for the OVA.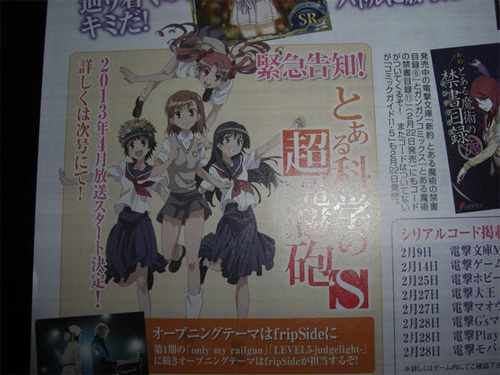 The main story of Toaru Kagaku no Railgun S will follow the Sisters arc from the source material.
So looking forward to both fripSide and more Onee-sama! :3
Source: 0takomu
I like anime, music and seiyuu. Fan of fripSide, Kalafina, Sachika Misawa, Nana Mizuki, SCANDAL, StylipS, Yui Horie, YUI and yuikaori.